CERTINSPECTORS INSPECTION SERVICES

Buyer's Inspection
Before you close on your new home, Certinspectors can shed light on hundreds of your home's most essential components. Our residential inspectors take detailed notes on the condition of your property and your home's major systems to assist you in making the best home-buying decision. Our inspection includes, but isn't limited to:
Roofing
Structural Components
Foundation and Grading
HVAC
Plumbing
Electrical
Windows and Doors
Built-in Appliances
Driveways, Patios, Walkways, and Retaining Walls
Basements, Crawlspaces, and Attics
Fireplaces
Smoke Detectors and Carbon Monoxide Detectors
Walls and Ceilings
Seller Inspection
Pre-listing property inspections are a stress-free way to help you sell your home faster for the best market value. A seller's inspection enables you to know which aspects of your home need repairs before they catch you and your buyers off guard.
Re-Inspections
Worried that your repairs weren't completed as expected? Certinspectors offers re-inspections to previous clients post initial inspection. We can reinspect your property to give you peace of mind.
WDO/Termite Inspection
Experienced pest control technicians complete WDO/Termite inspections to check for the presence of wood-destroying organisms in your home or commercial property. Common organisms found include termites, ants, carpenter bees, and pesky critters. Infestations can lead to floor and structural damage and personal health concerns.
Drone Property Inspections
During your inspection, we can use drones to inspect those hard-to-reach locations, like steep roofs and chimneys. Good drones have precision controls and cameras that allow us to get into tight and narrow places, giving us a bird's eye view of potential cracks, wear, and damage that the naked eye couldn't otherwise see.
FHA/VA Specialty Inspections
We work with FHA and VA loan drawing requirements to ensure your home meets pre-purchase standards. Common inspections and testing include:
WDO/Termite Inspections
Water Testing
Structural Engineer Evaluations
Full Septic Inspections
Septic inspections are crucial for your health. Because septic systems are buried in the ground, they often are out of mind. Most experts recommend having your septic checked once every three to five years. Usually, this happens when you should have your septic tank pumped. Both are necessary to keep your septic tank healthy and in working order.
A full inspection includes:
A visual inspection of the septic system
Checking toilets and all running water systems
Assessment of standing water or cesspools
Dye testing
Backflow testing post pumping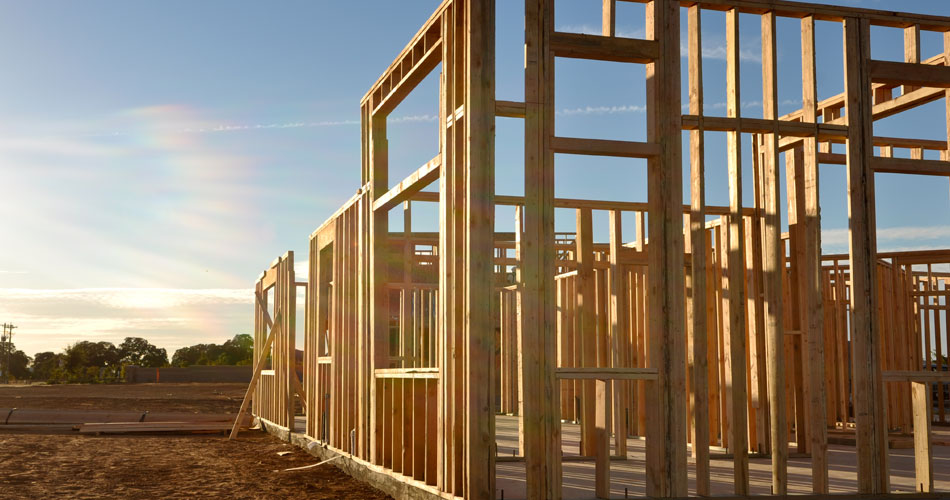 New Construction and Phase Inspections
A brand-new home would have no problems in a perfect world, but that is rarely the case. Consider a new construction phase inspection if you're building a house and are worried that corners have been cut. Certinspectors works alongside your builders to assess your property in 3-phases:
Step 1: Pre-Pour Foundation Inspection
The first phase of a new construction inspection starts when the foundation has been completed, and the builder is set to pour concrete. During this inspection, a spot check will assess the overall quality of work before concrete is poured.
Step 2: Framing Inspection
The second phase of a new construction inspection is completed when the structure has reached the drywall stage of pre-insulation application. This inspection aims to identify sub-standard installation before exterior cladding and insulation installation occurs.
Step 3: Final Inspection
A new construction inspection's third and final phase is conducted when your home is complete. Generally, this will be done alongside your builder during the final walkthrough with the home buyer. The final walkthrough aims to ensure that all major systems and components of the home are installed according to common building standards. We will also check for major defects to ensure your home is perfect for move-in.

Mold Assessments
Certinspectors now has 3 NYS Licensed Mold Assessors on its team. If mold is found during the home inspection, we can talk about the Mold, the assessment plan, the remediation, and testing if needed can be done right on the spot. A full assessment can be arranged on the spot and avoid any further delays. Mold testing and removal is a 3-step process:
The Assessment
We assess for mold and problem areas within your home. A remediation plan is documented as a guideline for removal and cleanup.
The Remediation
An NYS-licensed contractor will prepare a plan for mold removal based on our assessment.
The Clearing
A Licensed Mold Assessor, Certinspectors, will do a post-remediation assessment. If all presence of mold has been cleared from the home, the assessor will release a "clearing document." Samples may be taken to ensure successful removal.

Energy Testing
NYS now requires energy testing for all new construction. Blower door testing and duct testing is now mandatory. Final Certificate of Occupancy will not be issued without passing tests.
Blower Door Checklist
Water in all traps. The attic hatch must be sealed, closed, and insulated.
Pull-down stairs: the door should be weather-stripped.
Range hood and bath fans should be installed and connected outside with proper dampers.
Door sweeps and weather stripping.
Basement sills:

The sill plate must be sealed to the concrete. Caulk or spray foam.
House framing sealed to the sill plate. Caulk or spray foam.
Modular Home Specifics
The marriage wall seams all foamed – attics and basements.
All lifting cable holed foamed at the box beam.
Duct Testing Checklist
All boots are taped to flooring and drywall, depending on the grill location.
The appliance box must be taped and air-sealed, all factor joints sealed, and all take-offs sealed.
All duct connections are sealed – zip ties are not enough.
Factory duct seams to be sealed.
Radon Testing
You cannot see, smell, or taste radon. When you breathe air containing radon, you increase your chances of lung cancer. New buyers should test their prospective homes before purchasing. Nearly 1 in 15 houses in the US are estimated to have higher than normal levels of radon. If you find that your home has high radon levels, don't fear. There are ways to fix a radon problem and bring levels down to a livable level.
Indoor Air Quality Testing
Focus here is on mold – the testing will help determine if the mold is coming from the outside or is it coming from inside the home.
Water Testing
Not just a Bacteria Test – a water specialist will test the water for bacteria and also for water quality, testing for hardness and other minerals. We also will test if any installed water treatment is working. Just because there is a water softener installed does not always mean the unit is working. We test the water before and after to see if the water is being treated as it should.
Owned and operated by Scott Saso, Certinspectors offers a full-service home inspection to the Greater Hudson Valley area, including energy inspections. Call today to schedule your Certinspection to see what sets us apart from the rest!