COVID-19 Update:
We're committed to keeping our community safe by taking guidance from the CDC. Certinspectors will be wearing protective masks, gloves and shoe booties on all inspections. With these best practices top of mind, we are continuing to perform and schedule inspections.​
Interview with Scott the Inspector
 "Scott is the best around! He has inspected friends homes as well as other homes of my family's in the past. Totally on it! Also a really good guy."
" Scott at Certinspectors was a pleasure to work with. Reasonably priced, Quick scheduling, PUNCTUAL, and overall, just personable and fun to be around during the process. He was thorough and knowledgeable with the inspection and was good at explaining things. Thank you!"
Professional Home Inspections — Efficient Homes
Your Home Should Be In Experienced Hands
A qualified home inspections professional shouldn't just know the protocol—they should know houses. Certinspectors knows them from the ground up. Owned and operated by Scott Saso, Certinspectors combines over 25 years of building experience with a decade of completed energy inspections to provide a full spectrum Certinspection that sets them apart from competitors. Fully compliant with the ASHI Standards of Practice, Certinspectors goes above and beyond to offer buyers, sellers, and realtors an unparalleled commitment to premium home inspection services.
Diverse Services Backed By A Higher Standard
By welcoming Certinspectors into your home, you get more than a standard home inspection. With an extensive background in energy efficiency and a passion for helping clients save, Scott includes a free energy analysis with his home inspections—he can't help himself! The number of homes that fall short of their potential for basic energy savings is astounding. Certinspectors looks to change that by looking out for you and your investment.
Other services offered include: Mold Assessments, Indoor Air Quality, Energy Testing, Water Testing, Radon Testing, New Construction Energy Testing, and Full Energy Audits.
Sign In To Get Your Report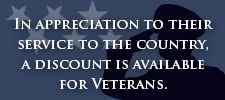 Certinspectors aims to keep clients informed with comprehensive reports delivered within 24 hours of inspection. Each report includes free energy saving tips as well as pictures and video to ensure that the information is clear and accessible. With the addition of the Create Request List(CRL)™ feature, clients can now use a report to conveniently generate their own itemized lists of any specific projects or repairs to share with their contractor.
Certinspectors serves the greater Hudson Valley, including Ulster, Dutchess, Greene, Orange, Rockland, Columbia, and Westchester counties.
Scott Saso is a licensed home inspector, home energy rater, and New York state mold assessor. Contact us today to schedule a comprehensive home inspection backed by knowledge and experience.